Mary Rope was the eldest Rope daughter. She was sent out to work at an early age as were all young people of the colony. Mary was employed by Lieutenant Thomas Hobby, a soldier and the local Coroner. This was the same Thomas Hobby who assisted William Cox in building the first road across the Blue Mountains. Thomas had brought a wife with him from England, Ann Hobby, but she was unable to have children. Mary Rope had 2 children with Thomas. The first of these was Thomas Hobby who was brought up with Thomas and Ann Hobby. The second child was Eleanor who was brought up with Mary Rope, but recognised as the daughter of Thomas Hobby in his will.
After her relationship with Thomas Hobby ended, Mary had a child called George Rope to an unknown father - early researchers thought that George was the son of Thomas, but DNA tests have proven that is not the case.
The line information for George has been included with that of the Hobby children in our family trees.
Mary later married John Michael Tobin Ryan, a convict from Ireland, on 6 Aug 1816 at St. John's, Parramatta. They had a large family. Some of their story can be found in the book written by their son James Tobias Ryan (known as "Toby Ryan"):
Reminiscences of Australia
, J.T.Ryan, Sydney, 1895.
After a life filled with hard work and bouts of poverty, Mary died on 24 Oct 1872 at Emu Plains.
TOBY RYAN: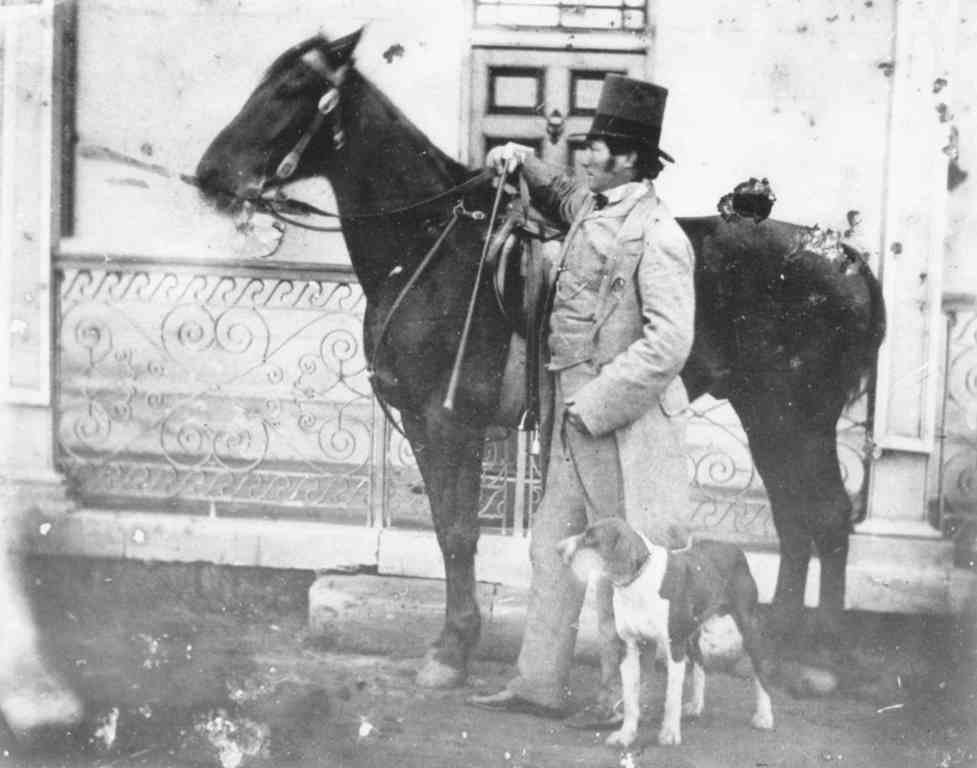 Left: James Tobias Ryan (b. 4.1.1818) was Mary's eldest son to John Ryan. He became a butcher, a Worshipful Master of the Freemasons and a horse trainer. He was also a Member of the Legislative Assembly of NSW from 1860 to 1872, in a time when politicians were not paid to serve the public.
Picture below : The 2nd J.T. Ryan's "Cottage of Content" in Stroud, NSW taken c1890. JTR 2nd is the tall man, centre front. Snr Constable Owen Shanaghan is on the right.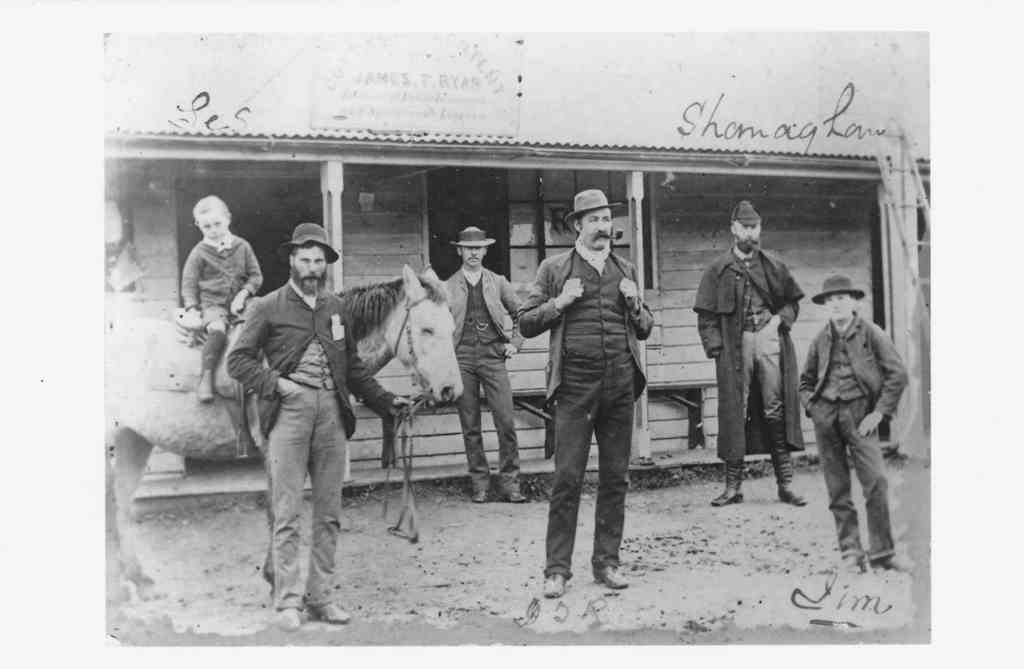 You can contact the family Line Co-ordinator for Mary Rope & Thomas Hobby by clicking the following email address: Alan & Frances Larsen:
larsena@bigpond.com
You can contact the family Line Co-ordinator for Mary Rope & Michael J.T.Ryan by clicking the following email address: Elizabeth Sloan:
esksloan@sbcglobal.net